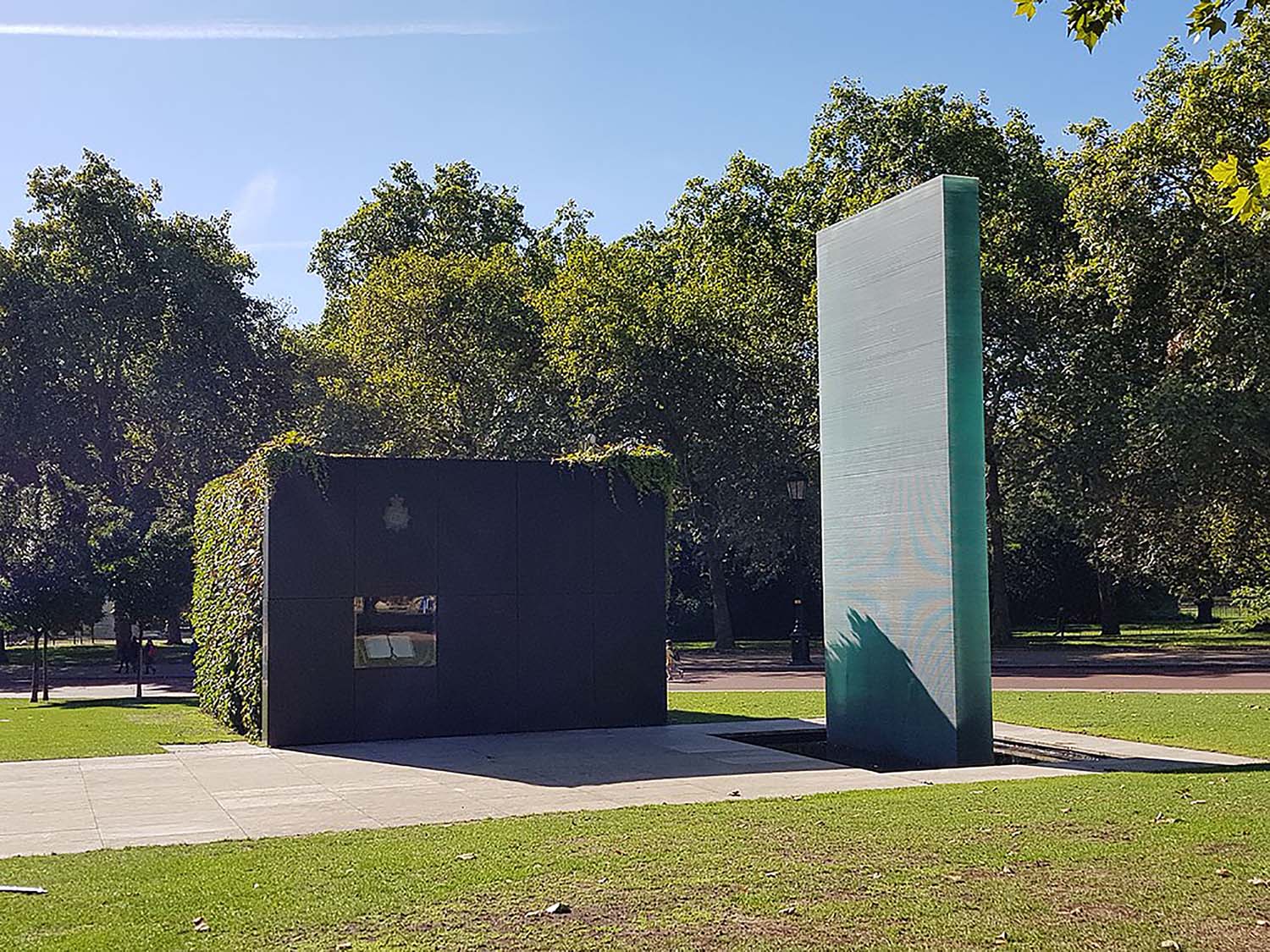 National Police Memorial, The Mall, London 2018.
Attribution: Irid Escent [CC BY-SA (https://creativecommons.org/licenses/by-sa/2.0)]

Obituaries
During the currency of the Covid-19 crisis, funeral details are not being published on a regular basis. Regulations relating to the conduct of funerals, imposed by HMG, continue to be relaxed but services are still not open to the public. Some locations provide a streaming service for those unable to access the chapel.
All obituaries published below will appear in the Summer 2021 Northumbria Bobby
Ian Watson Davies
Ian died on the 17th November, 2020 aged 74 years. He leaves a widow, Hazel. Ian retired as a constable in 1994 and lived, thereafter, in the Penrith area. During his service, Ian was stationed at Ashington in the '70s and at Amble in the early '90s.