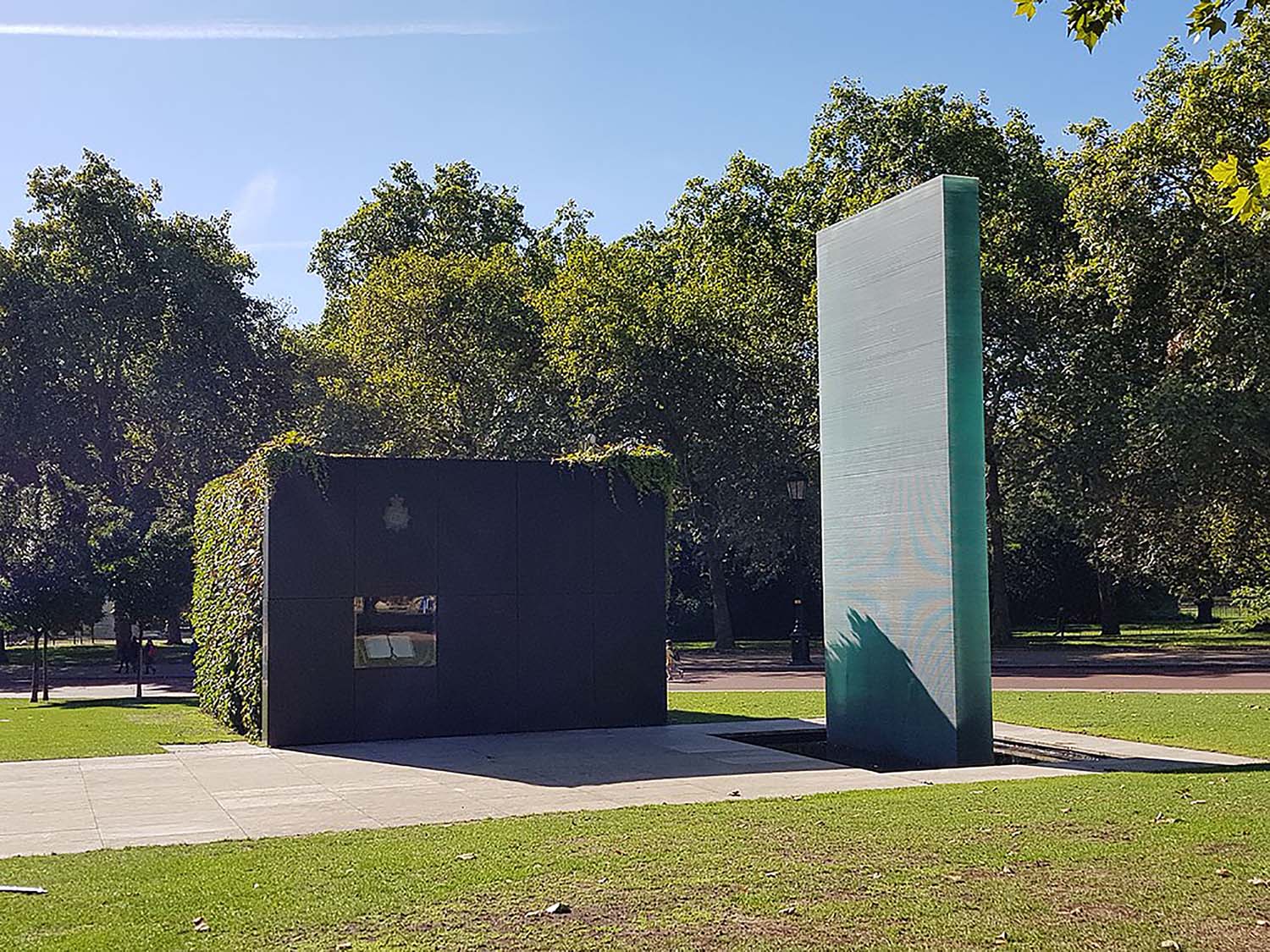 National Police Memorial, The Mall, London 2018.
Attribution: Irid Escent [CC BY-SA (https://creativecommons.org/licenses/by-sa/2.0)]

Northumbria NARPO relies entirely on information provided to us to compile the obituaries.
They are provided for the benefit of friends and colleagues and are not designed nor intended to replace full obituaries published elsewhere.
The obituaries appearing below will be published in the Winter 2022 edition of the Northumbria Bobby
Keith Palin
Keith died on the 21st May, 2022 aged 65 years. He leaves a widow, Jackie. Keith's funeral will be held at 1 pm on Friday, 27th May 2022 at Saltwell Crematorium. Keith joined Northumbria Police in the late '70s serving in the Sunderland area.
David Moffat
David died on the 11th May, 2022 aged 70 years. He leaves a widow, Joan. David's funeral will be held at 1.30 pm on Tuesday, 7th June, 2022 at Tynemouth Crematorium. Nothing is known of his service history
Margaret Elizabeth Hastie
Liz died on the 6th March, 2022 aged 77 years. Her funeral will be held at 12.15 pm on Monday, 4th July, 2022 at Blyth Crematorium. Liz is believed to be survived only by a distant cousin. Liz, who spent some of her service in the East End of Newcastle City retired as a uniformed sergeant in 1991.