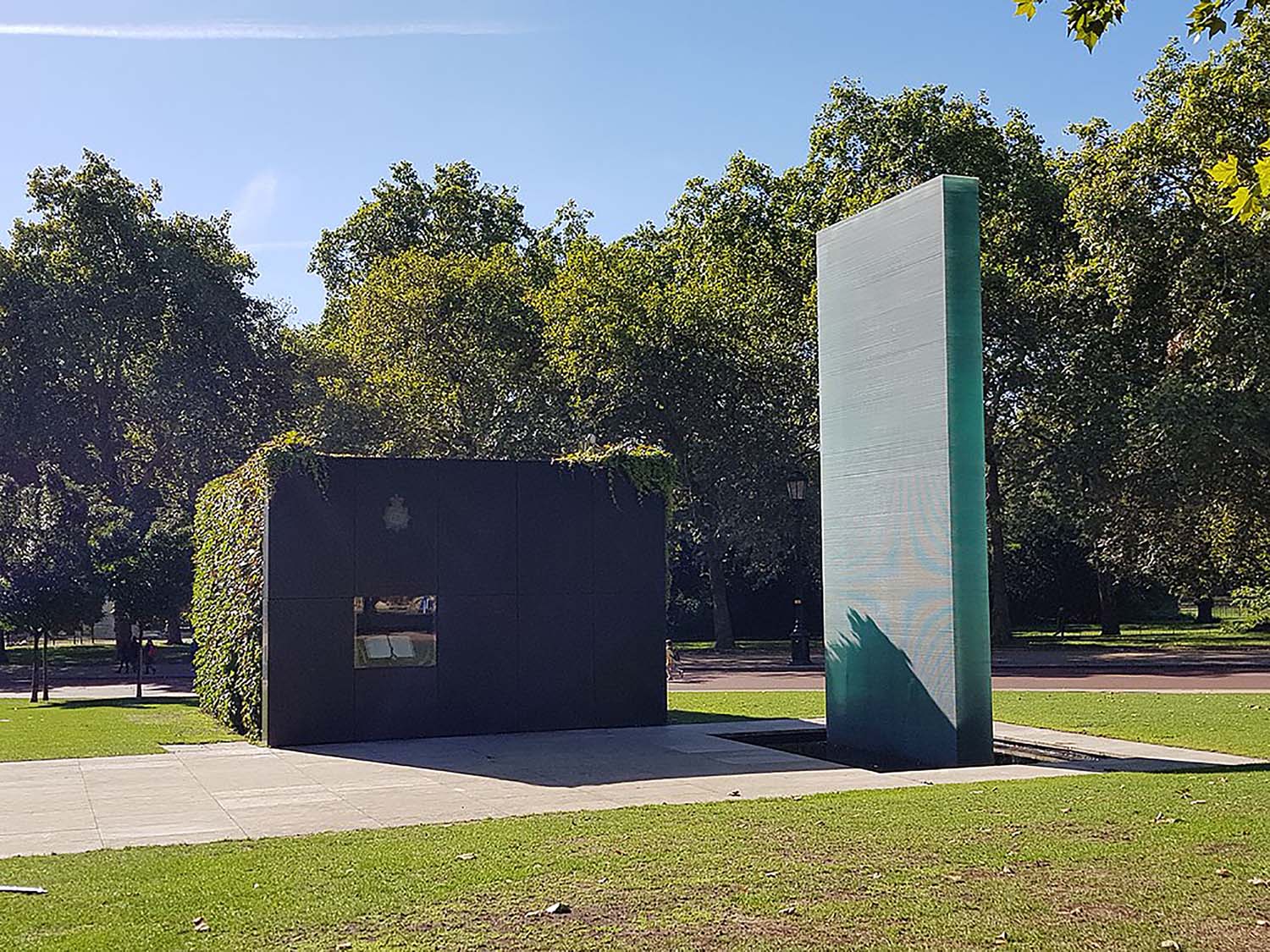 National Police Memorial, The Mall, London 2018.
Attribution: Irid Escent [CC BY-SA (https://creativecommons.org/licenses/by-sa/2.0)]

Northumbria NARPO relies entirely on information provided to us to compile the obituaries.
They are provided for the benefit of friends and colleagues and are not intended to replace full obituaries published elsewhere.
The obituaries appearing below will be published in the Winter 2023 edition of the Northumbria Bobby
Derek Thompson
Derek died on the 28th May, 2023 aged 84 years. He leaves a widow, Beryl. Funeral details are not yet to hand. Derek joined Bedfordshire Constabulary in the early 1960s, after working as an electrician in the coal industry. After a few years, he transferred to Northumberland County Constabulary being posted to Blyth and Morpeth. On promotion to sergeant, Derek was posted to Traffic North in 1971. On promotion to inspector, he was posted to the Underwater Search Unit. His next promotion was to chief inspector of Marine Division. Derek retired from Northumbria Police in 1991.
Tommy McKitten
Tommy died on the 25th May, 2023 aged 80 years. His funeral will take place at 12 noon on Thursday 8th June, 2023 at St Mary's Church, Heworth followed at 1pm by cremation at Saltwell Crematorium. Tommy spent much of his service in the CID including a spell at Felling.