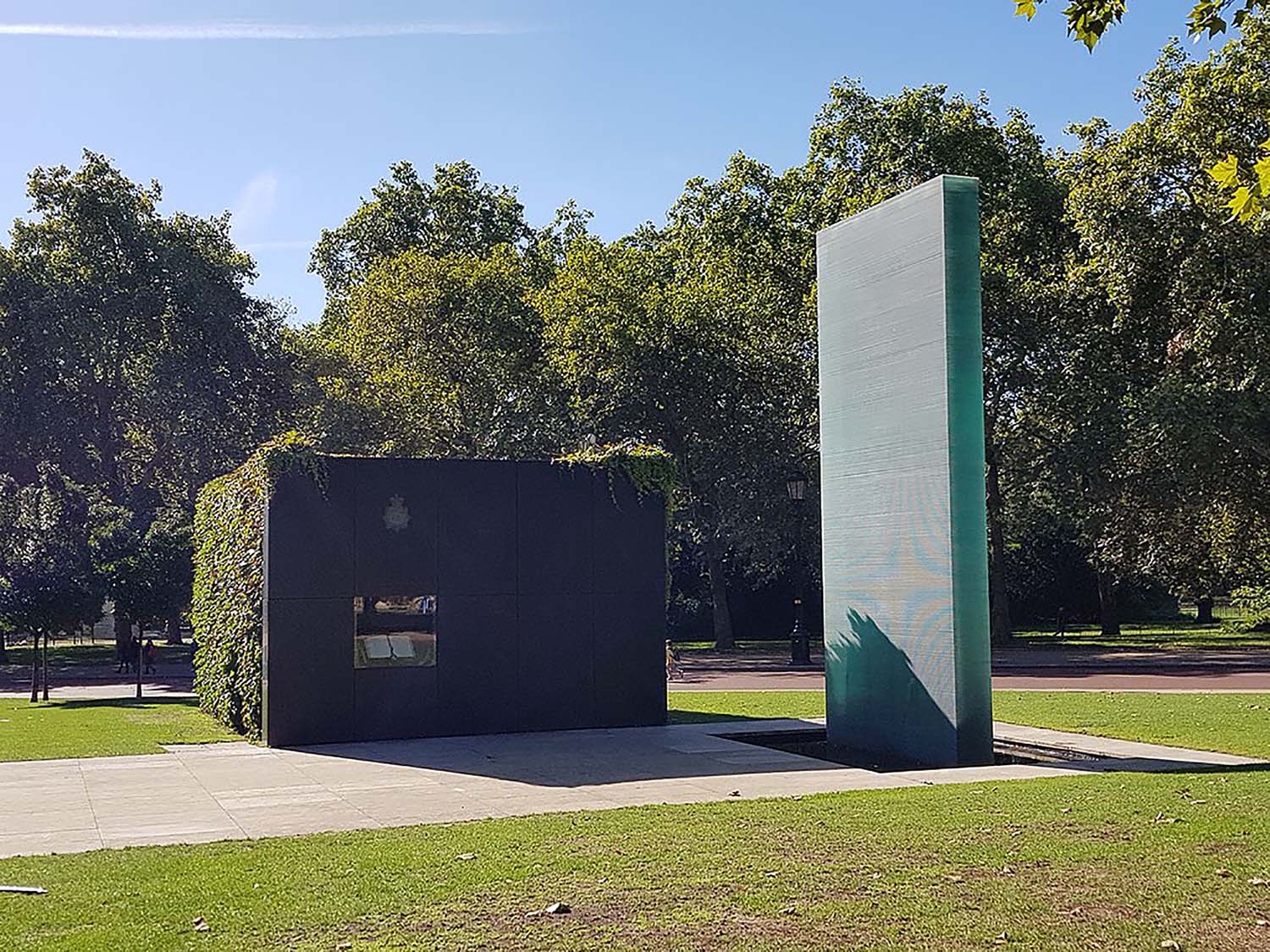 National Police Memorial, The Mall, London 2018.
Attribution: Irid Escent [CC BY-SA (https://creativecommons.org/licenses/by-sa/2.0)]

Obituaries
During the currency of the Covid-19 crisis, funeral details are not being published here as, at the time we receive notifications, they are usually unknown to the relatives in addition to regulations relating to the conduct of funerals imposed by HMG.
All obituaries published below will appear in the Winter 2020 Northumbria Bobby
James Davison
Jim died on the 1st June, 2020 aged 75 years. He leaves a widow, Maureen. He retired in 1993 as a constable.Jim was a well-respected officer and a fine swimmer.
Alan Barber
Alan died on the 22nd May, 2020 aged 67 years. He leaves a widow, Sue. Retiring as an inspector in 2004, Alan was a Northumbria Police officer who worked at Blyth and Morpeth during his service.after commencing his police career at Ashington. He also served at Newcastle West, North Shields, Gateshead the Fraud Squad and Professional Standards
Shaun Eke
Shaun died on the 21st May, 2020 aged 63 years.He retired as a constable in 2008.Nothing further is known of his service history.
Charles Russell
Charles died on the27th April, 2020 aged 79 years. He retired as a constable in 1997 to live in the Sunderland area. A widower, Charles is survived by his daughter, Amanda. Nothing is known of his service history.
Derek Copeland
Derek died on the 22nd June, 2020 aged 63 years. He leaves a widow, Gillian.Derek, who was stationed at Whitley Bay for some of his service, retired as a constable in2006.
Simon Little
Simon died on the 14th June, 2020 aged 46 years. He leaves a widow, Louise. Simon retired as a constable in 2013. Whilst highly regarded by his friends an colleagues, unfortunately not details are known of his service history.
Leslie Montague
Les died on the 15th June, 202 aged 90 years. He leaves a widow, Margaret. Les retired as a chief inspector in 1985 after which time he worked for the Crown Court.
Keith Brown
Keith died on the 25th June 2020. His funeral will take place at 10.15am on Friday, 10th July, 2020 at the West Road Crematorium, Newcastle upon Tyne. The service can be relayed outside the chapel for those intending to attend in accordance with current HMG guidelines. Keith's initial posting was to Wallsend before moving to the Dog Section where he remained for the rest of his service.