Welcome to the home of
Northumbria NARPO

on-line
Northumbria NARPO

membership has a long history found in the City, Borough, County and River police officers of the north east of England. Those original forces were amalgamated over the years to comprise what is currently known as Northumbria Police. The Northumbria NARPO Branches are proud to have amongst their number some retired officers who can trace their service back to one of those constituent forces.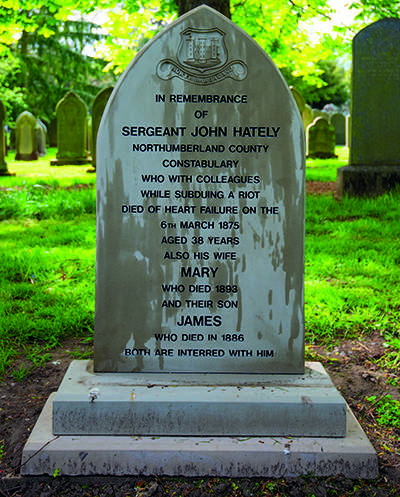 Sgt John Hately's memorial was rededicated this morning, Friday, 10th May, 2019 in memory of the officer who lost his life in 1875 whilst on duty attempting to quell a disorderly mob.
This is the home of the Northumbria Bobby archive. Inside, you will find out how to access the on-line copies.
If your branch publishes information on line, you will find it here. Keep up to date with what is happening by visiting your local branch news page here.


To locate an item in the Northumbria NARPO blog, use the search box below entering a key word
Information
How to Contact Payroll & Pensions Dept
Useful contact information for Payroll & Pensions Department and what they need to know is now available on line. Enter the word payroll in the "Search posts" box to open the page
Obituaries
For guidance

when submitting obituaries

for inclusion in the

Northumbria Bobby and on-line

please see relevant blog by entering in the "Search posts" box the word:

obituary