Secretary: Bob Watson
16 Stamford Avenue
Seaton Delaval
Northumberland
NE25 0PA
To contact the branch secretary click here
for pictures covering Branch activity
Accessing archived copies of the Northumbria Bobby
To access the archived copies of the Northumbria Bobby, please forward your name and NARPO membership number, if you know it, to this email address
---
The Annual Christmas Social - 2019
The event will be held on Friday, 13th December, 2019

, 7pm for 7.30pm, at Newcastle Falcons Function Suite, Kingston Park.
The sales of tickets is restricted to Northumbria Branch members at a cost of:
Northumbria Branch member & partner ….. £5 each
Guests of Northumbria Branch members … £15 each
Members may invite a maximum of four guests.
Please note that 'Guest' means without exception a person who is attending the function within the party of the Northumbria Branch member.
As we are celebrating NARPO's centenary in conjunction with our Christmas social, you are encouraged to look out for correspondence in due course for the issue of tickets. This will be an evening which will include special events to mark the centenary occasion and it is not to be missed. Please remember, when tickets go on sale, it is a 'first come, first served' distribution.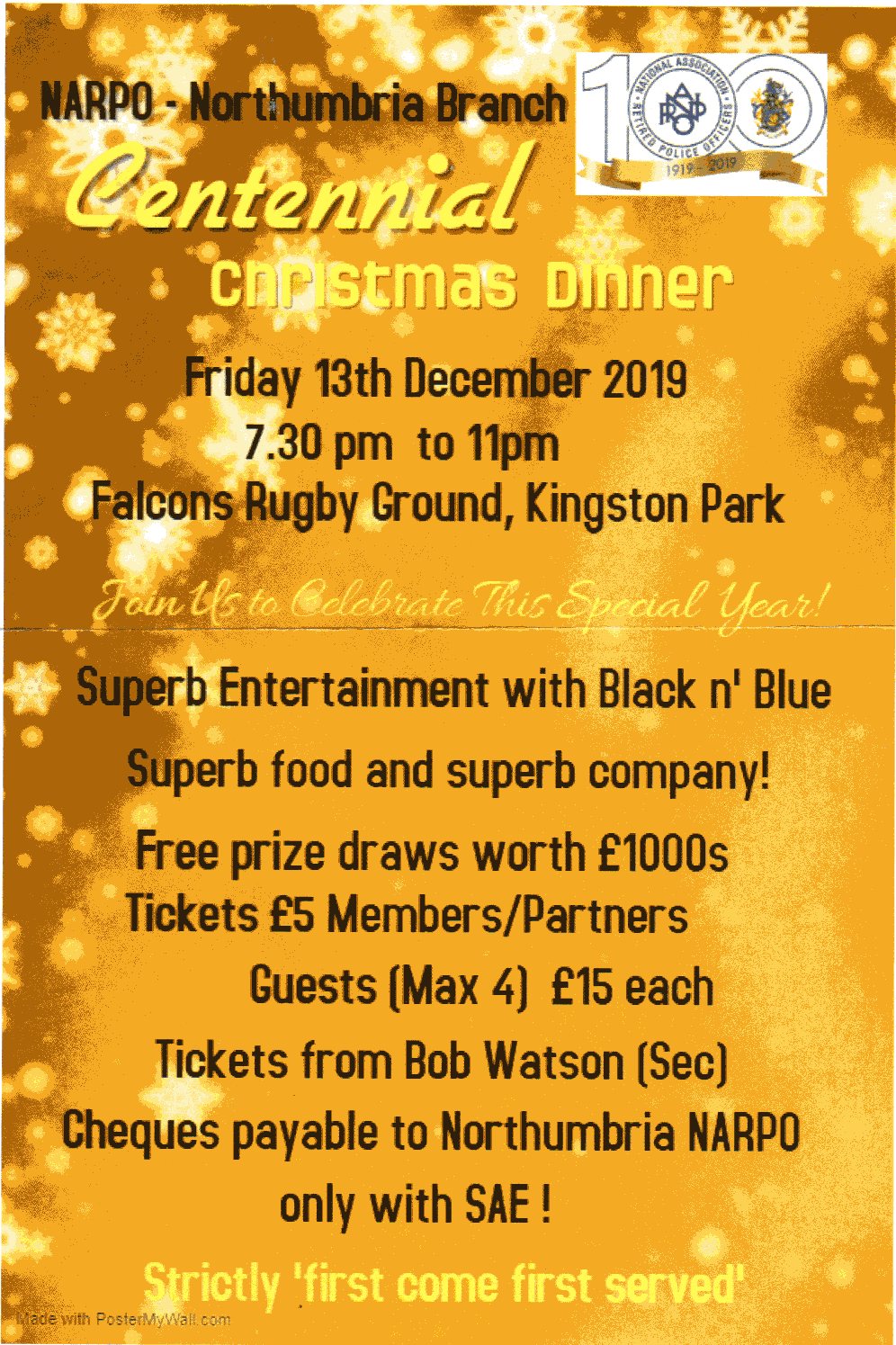 ---
Branch Representatives Attending the NARPO Centennial Functions
The NARPO logo projected on to the Tower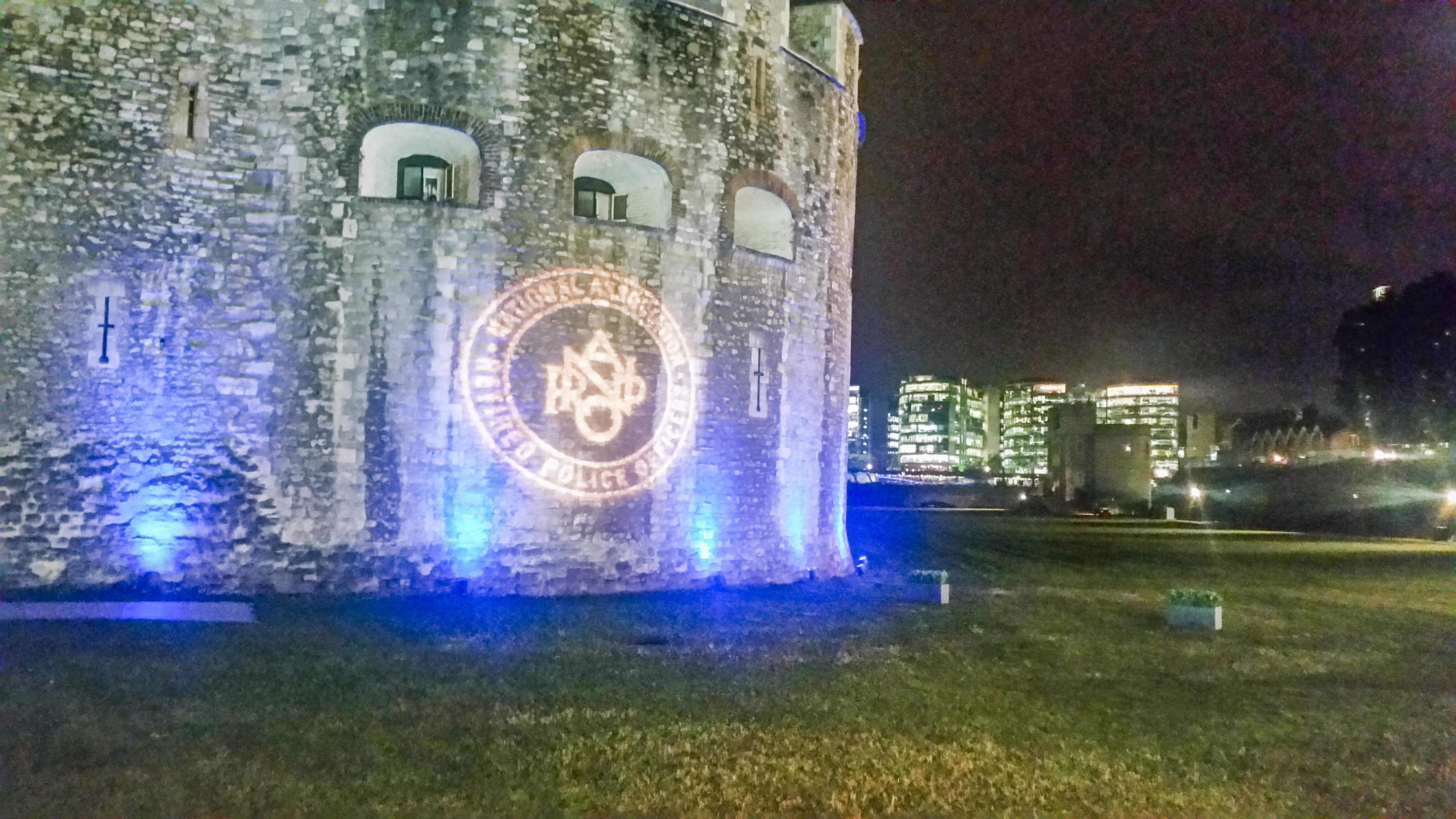 Anne McDonald laying a floral tribute from Northumbria NARPO Branch. She, together with Gerry Lang and Bob Watson attended a NARPO Centennial reception at the House of Commons.